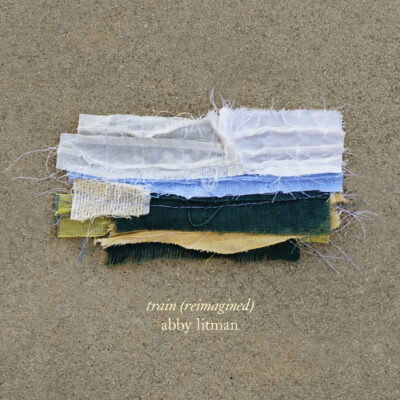 Train (reimagined)
Coming Dec 1
 "Train (reimagined)" is a vivid depiction of the aftermath of a breakup, set into motion with nylon-stringed guitars reminiscent of Nick Drake, Joni Mitchell-inspired melodies and a lyrical journey from the city to the water. A banjo and bright pedal steel lines bring the track a distinctly Americana feel, while its layered harmonies and background vocals give it an almost communal, anthemic quality. It builds slowly, but keeps your attention throughout. And by the song's end, no doubt you'll be moved to "sing along" as the lyrics suggest.
The song's artwork is the reverse side of a quilt depicting the California landscape. With its swathes of greens and blues, it appears much like how it might from a moving train window.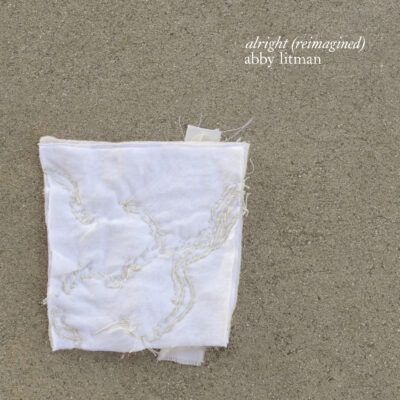 Alright (reimagined)
Coming Dec 15
"Alright" is all about embracing the present moment while wishing well to the past, the freedom of moving at your own pace, and pursuing the things that make you feel alive along the way. While its lyrics are reflection on the many "what ifs" and unknowns, "Alright (reimagined)" has an undeniably carefree feel, opening with playful nylon-string guitars, reminiscent of summer, driving with the windows down. The track is buttressed by a shaker and soft, yielding harmonies. Altogether, "Alright (reimagined)" serves as an easygoing meditation on life.
The song's artwork is the reverse side of a quilt, with white embroidered cream stitching that symbolizes everyone's attempt to carve out their own winding, ever-changing path.
Troubles (reimagined)
Coming Jan 19
"Troubles" captures an inner monologue brought on by the uncertainty of the COVID-19 pandemic. The pandemic affected nearly everyone and everything, and disrupted us from the normalcy of our everyday lives. The song's quiet, layered vocals, its meditative guitars and warm harmonies are meant to calm the listener in their own moments of worried contemplation. With its jagged edges and seams left long and unfinished, the accompanying quilt evokes the literal social and political fraying many experienced during the pandemic, while the quilt's blue and black palette calls back the isolation of quarantine.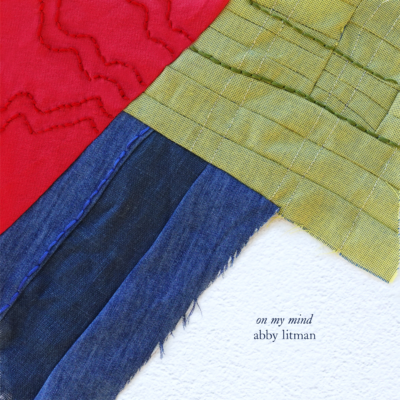 On My Mind
Abby Litman's EP "On My Mind" features three sonically-distinct songs that each tackle specific crossroads in life: a breakup ("Train"), a desire for independence while remembering a former lover ("Alright"), and an overwhelming anxiety about the future ("Troubles"). But, collected together here as an EP, these songs resonate beyond their individual meanings. This point is reinforced by the EP's cover art: each song's individual single artwork is fastened into one, distinct, textured whole. As a result, "On My Mind" takes on the qualities of a physical relic, a wooden chest that, when opened, reveals one artist's meditations on love, loss, and the pursuit of happiness and creative passion.
Shaped by Grammy-nominated producer Tyler Chester, "On My Mind" treads from the brooding to the boisterous, supported by deep, spirited drums, intricate guitar lines, layered vocals, and Chester's trademark intimate sound. "Train" includes Madison Cunningham on rhythm guitar, while "Alright" features Kyle Crane's animated drumming. Litman soars on the EP, reaching peaks reminiscent of Joni Mitchell with her phrasing and melodic lines. Her lyrics are at times wistful ("sleeping people dream their days gone, with the birds he sings along,") and biting ("did you find somewhere to go that made you feel alive?"), but always vulnerable ("Sometimes I wake up, feel like someone else … I am happy here, I can disappear.")
 "On My Mind" is exactly what it says it is: a portrait of the anxieties and concerns of a burgeoning artist. What's surprising is how the EP manages to be both deeply personal and reflective of our present times, yet stunningly universal.